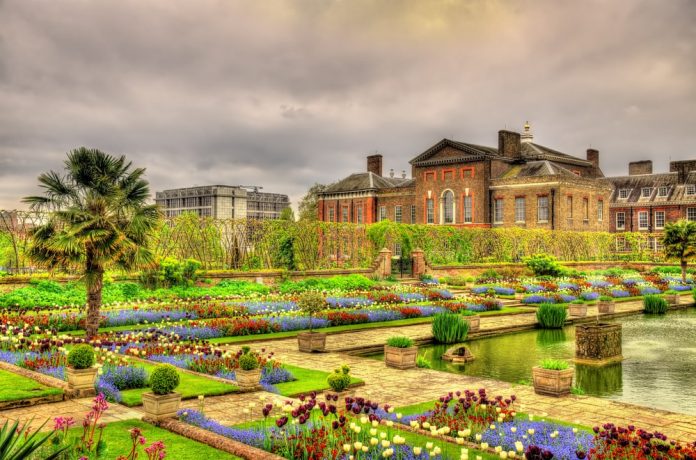 Hyde Park's far smaller (but oh-so perfectly formed) sibling, Kensington Gardens isn't just one of London's must-visit Royal Parks but, arguably, the one that families tend to fall in love with, during a stay in the capital.
Laid out adjacent to the enormous Hyde Park way back in the 17th Century as a private park for the then new Royal residence that was Kensington Palace, 'The Gardens' were eventually opened to the public. And rightly so – and feature aspects that are especially appealing during different seasons of the calendar year… 
In winter
Admittedly, snow comes to London only once or twice in the winter – and usually not *that* heavily nor for that long – but when it does snow here, Kensington Gardens is, indeed, transformed into something of a winter wonderland. Be sure then, if you're visiting during a snowy spell, to wrap yourself up and mingle among the other visitors (staying at the likes of the hotel Signature Town House Hyde Park) and wallow in the wintry beauty of this natural haven.
To be fair, even without snow sprinkled throughout, a wintry Kensington Gardens is more than worth visiting. For, its many statues and memorials are always in situ, ready for you to gaze at and ponder over during a revitalising walk. For instance, in front of the Round Pond stands the grand statue of Queen Victoria; perhaps most notable because it was actually sculpted by her own daughter, Princess Louise. Yes, really! 
Springtime
Come the springtime, Kensington Gardens is all about the bloom. March heralds the arrival of bright yellow daffodils, while April and May bring with them a cornucopia of glorious colour as flowers of all different shades come out to play for the first time each year. Without doubt, then, spring's the time of year to take in Kensington Palace's Sunken Garden and to discover all its flower-edged meandering pathways around the Round Pond. 
The summer months
London's Royal Parks really are made for long, lazy summer days, when kids can run free and let off steam, teenagers play ball games, dogs chase furry, fast squirrels up trees and parents doze in the shade of those very trees. And, for sure, Kensington Gardens is no exception. Indeed, it's absolutely ideal for young families enjoying the best hotel deals London; what with its fantastic Diana Memorial Playground, whose centrepiece is a gigantic wooden-ship-climbing structure set in lashings of sand, designed for the very finest adventures enjoyed by the very young.
Moreover, summer's the best time of year to enjoy all the contemporary art at the awesome Serpentine Galleries – two globally-renowned galleries located in Kensington Gardens. Why this season, in particular? Well, because it's in the summer when an architect is commissioned, every year, to design and erect a temporary pavilion to the side of the main Serpentine gallery, where visitors can discover the very latest and most exciting modern art around. Pretty much unmissable for art lovers, then – before they tuck into a delicious dinner at the best Hyde Park London restaurants! 
On autumnal days
Finally, as the leaves on the Gardens' trees turn to burnished brown and red and the temperatures begin to fall, summer drifts into autumn and the crowds in this Royal Park begin to thin out. Yet, that needn't be a bad thing and, what with autumn being a time for reflection, you can pop along to the Italian Gardens – on the Gardens' northern side. They're ideal for thoughtful wandering; as you experience the beautiful organisation of their octagonal basins, filled with fabulous fountains and carved urns, as well as a scenic view of the Long Water and Hyde Park beyond.
No question, then, there's so much to enjoy in Kensington Gardens all the year round – as well as at specific times of the year – and for all the family. It really is the Royal Park that gives so much, whenever you pay it a visit.