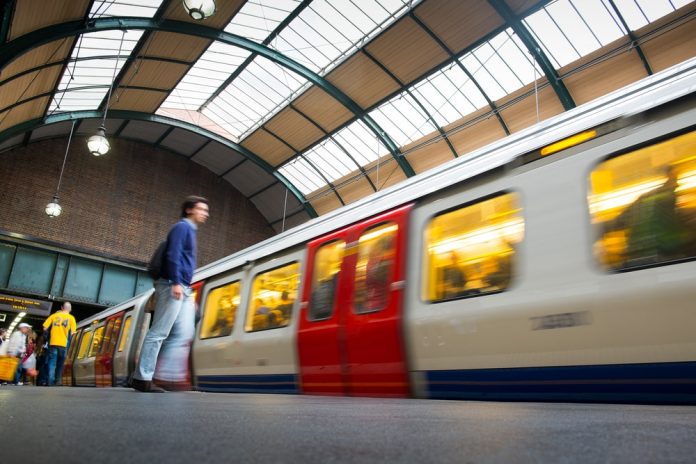 Without doubt, you're guaranteed a wonderfully comfortable stay of luxury in London when you check-in to your booked room with us, whether you arrive at Hyde Park at night or at the crack of dawn. We'll ensure your time with us is the most special it could possibly be.
Yet, what about the rest of your time in the city – what about when you venture out and travel around? Specifically, the travelling aspect? Many and sundry are aware the capital is brimming with brilliant attractions and venues, but what about the famed underground train network – the legendary Tube (or London Underground, as it's officially known)? How to get the best out of it?
Well, wherever you're staying in the city, hotels near Hyde Park London or anywhere else, the Tube is the quickest and most affordable mode of transport. That said, using the network may prove a tad overwhelming for first-time visitors – it's pretty vast and the experience can, therefore, be quite involved. So, here are some top tips to make it easy, swift and, yes, enjoyable to travel about London Town on the Tube…
Generally speaking, it's easy to pick up a mobile network and use your phone on Tube trains; yet, just in case you find you're struggling when you're down there (for whatever reason), try planning your route before entering a Tube station and keep a Tube map on you, too
Whether you're in the

Signature Townhouse London Hyde Park

vicinity or anywhere else, you're definitely advised to avoid rush hours (7:30-9:30am and 5-7pm) and, instead, travel, off-peak as much as you can; it'll ensure your journeys are cheaper and more relaxed
The easiest way to pay on the Tube is via contactless (either a credit or debit card), but you can opt instead for the Tube's own tailored Oyster card payment system (it's an electronic card you can load payment for journeys on to and operates in the same 'contactless' way); its advantage is it can be used on buses and overground London trains, too
Unfortunately, although most of them are, not every single Tube station's fitted with escalators, lifts and toilets; sure, this may seem a bit sketchy but the network and many of its stations are *very* old, so a select few just can't be fitted with them
Be sure to stand on the right-hand when you're on an escalator, so busier people can walk up or down them on the left-hand side and, again, always let people off a train before you get on it; these aren't unbreakable rules that you'll get fined for not following, but such etiquette helps the network, which deals with an inordinate amount of people every day, from descending into chaos
Don't forget to download and use the different apps available to help you on the Underground, such as city mappers/ planners that'll also inform you about the status of specific stations and Tube lines and what sort of potential delays you might encounter
As noted, Tube travel is, for a lot of people, an experience to relish; so, give yourself a few minutes before zipping back to your

Hyde Park accommodation

to check out the beauty of stations' interiors, like Baker Street, Westminster and Canary Wharf. Happy travels!