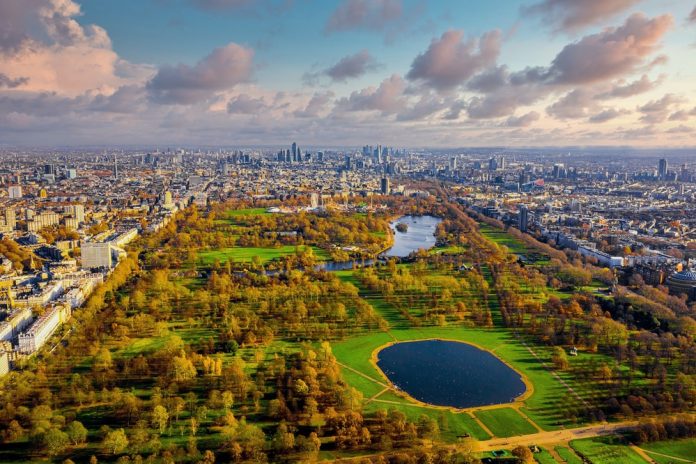 If you decide that, for a forthcoming short break in London, a comfortable hotel in the area around Hyde Park will be just right, we couldn't blame you at all.
Yet, following your booking at the likes of the Signature Townhouse hotel, you'll doubtless start to consider which local attractions to visit – and you may well wonder whether Hyde Park itself should to be on the list. Just what genuinely does make this public park – and its associated attractions – so worthy of note…? 
The park itself
As one of London's prime Royal Parks, Hyde Park boasts an area of about 350 acres, as well as the impressive Serpentine lake, which dates all the way back to 1730 and has always been a great spot for boating and swimming.
Referred to as its Grand Entrance, the park's primary entrance is grand indeed, featuring an ostentatious triple archway, which was erected in the early Victorian age and, actually, includes a reproduction of the Parthenon frieze. In this vicinity, too, is a statue of Greek myth hero Achilles, which (yes, honestly!) was cast from a French cannon captured during the Napoleonic Wars and erected in the name of the Duke of Wellington – more than worth checking out, then, after a hearty breakfast near Hyde Park.
Worthy of your time, also, is the thought-provoking and moving Diana, Princess of Wales Memorial Fountain, its structure constructed from hundreds of pieces of Cornish granite and specifically designed to reflect much loved figure's life and interests. 
Kensington Palace and Kensington Gardens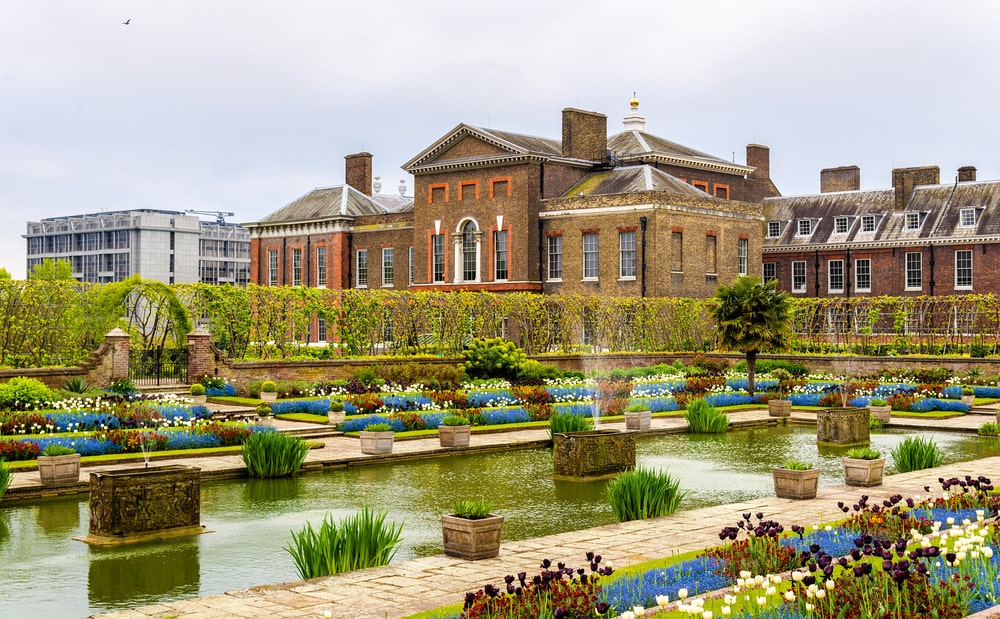 A residence of English royalty from the late 17th Century onwards, Kensington Palace has been lived in by monarchs and their relatives, such as King George II (the last to do so when a monarch), Queen Victoria (her birthplace) and Princess Margaret, Princess Diana and both of the latter's children and their families.
Today, the palace's State Apartments are open to the public in spring and summer and boast exhibitions of gorgeous clothing and items, as well as a plethora of artworks in the Queen's Gallery. There's also Sir Christopher Wren's epic Queen's Staircase to check out, in addition to the one-time private quarters of Queens Victoria, Mary and Anne.
The adjoining and much-adored Kensington Gardens were once the palace's private gardens, having been laid out by the 18th Century royal consort Queen Caroline, but are nowadays thoroughly open to the public. They're a must-visit, too, thanks to their sublime sunken garden, flower walk and fountains. Guided tours of all their highlights (not least the famous bronze Peter Pan statue) are possible and picnics common on summery days – ideal if you've booked a stay in London Town House rooms, nearby. 
Apsley House – the Wellington Museum
The world-famous Duke of Wellington, foe (and, effectively, conqueror) of Napoleon, is the stuff of British legend and his primary London home, Apsley House, is located just across the road from Hyde Park Corner. Open to the public as a museum dedicated to his memory, it's a perfect venue to visit, then, for those staying at hotels close to Hyde Park.
Inside, you'll find Waterloo Gallery, where the Duke entertained guests at some of the city's most lavish banquets, as well as a magnificent treasure trove of world-class artworks, including works by van Dyck, Correggio, Rubens and Velázquez. In fact, nearly half of the paintings in the venue's collection were captured by the Duke from Spanish royal archives and, later, bestowed to him by the then Spanish king.