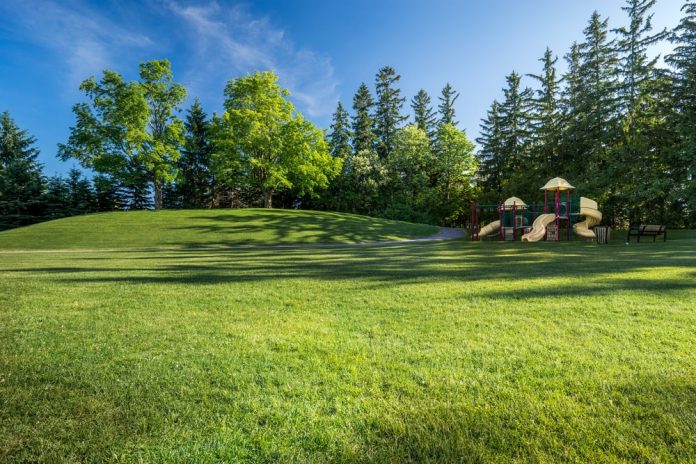 It's true; there's nowhere more fitting for a family city break than London. It's brimming with brilliant attractions. Yet, let's face it; sometimes, going around these venues can be hard work for little ones – what they need is somewhere they can blow off steam, afterwards.
All hail, then, Central London's finest playgrounds – with the finest possible views of landmarks to keep the parents interested. Better than an afternoon spent in Hyde Park? Well, that depends on your point of (ahem) view… 
St James's Park Playground (for Buckingham Palace)
Nearest Tube station: St James's Park (7 minutes away)
Given the fact the centre of the capital really is Tourist Central, there aren't *that* many playgrounds to find here, like it or not. Yet, the handful of those to be discovered quite easily or those that are hidden away aren't bad at all.
And, of all the views they offer, the view offered by this one may prove to be the most popular with parents staying at hotels near Hyde Park London UK, as their little ones busy themselves on its swings, slides, walkways, climbing slopes, dance chimes and, yes, its giant wooden arachnid. Because that view is, yes, an unobscured view of Buck Palace, of course. 
Jubilee Gardens (for The London Eye)
Nearest Tube station: Waterloo (6 minutes away)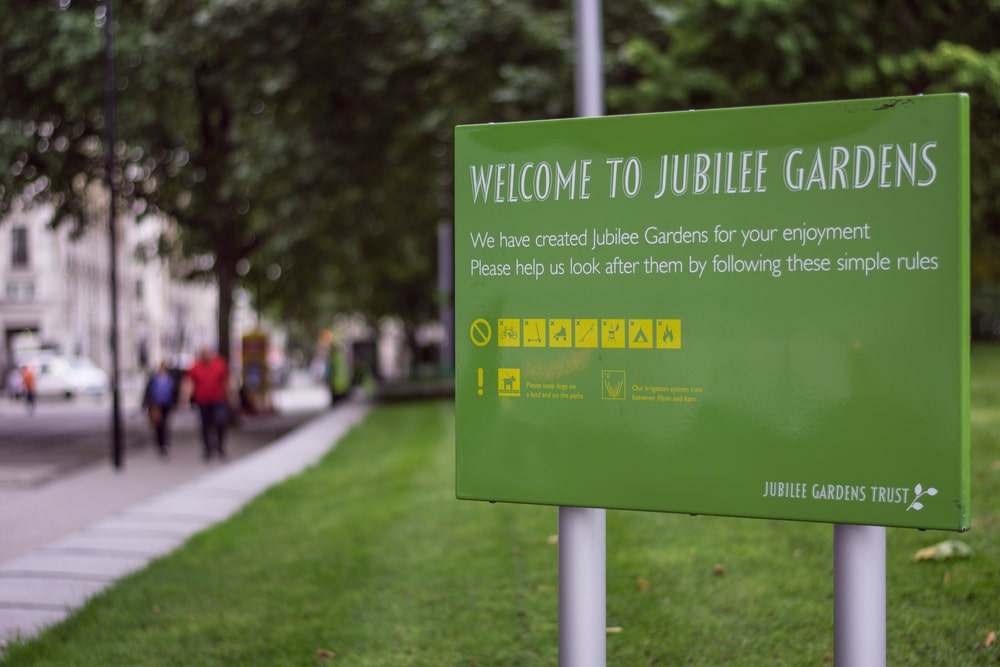 There's no getting away from it, on a warm, sunny day, Jubilee Gardens really are rather wonderful. Lying right next to the London Eye, Westminster Bridge, the River Thames and beyond that the Houses of Parliament, which makes for quite the backdrop, no question, this Southbank playground is particularly appealing if you like the idea of being surrounded by a big open, green space and right in the heart of all that's going on – especially on busy, touristy days – and if your kids can't get enough of climbing structures and suspended ropes. 
Horseferry Playground in Victoria Tower Gardens (for the Palace of Westminster)
Nearest Tube station: Westminster (9 minutes away)
The word is this playground may be moved further down the major embankment road that it lies next to (Millbank) in order to make space for a Holocaust memorial; fair dos if it has to, really, let's face it. However, if that does go ahead, one hopes the playground loses none of its current appeal. Because it has plenty of it.
After all, not only does it boast wonderful features – sunken horses, a slide, water pumps, dance chimes and lashings of sand – but also a brilliant view of the Houses of Parliament. And such a great view is it that guests at Signature Townhouse London Hyde Park may not resist being able to snap it and adding it to their Insta feed. 
Tower Hill Garden in St Katharine's & Wapping (for Tower of London)
Nearest Tube station: Tower Hill (3 minutes away)
Fair dos, there's not a great deal to this playground – literally, just a swing, a roundabout and a slide – but what recommends it is the fact it delivers supreme views of the legendary Tower of London, arguably the oldest and most historically resonant of all of the capital's landmarks.
Moreover, standing right next to the slide is a big, old hunk of Roman wall – and it is old, too; having stood on this exact spot for up two millennia. Sure, as highlights for a family city break, visiting this playground may not quite be an afternoon tea near Hyde Park London, but it's not bad and, let's face it, this is the perfect place for your little ones to let off steam after an hour or two looking around the Tower.