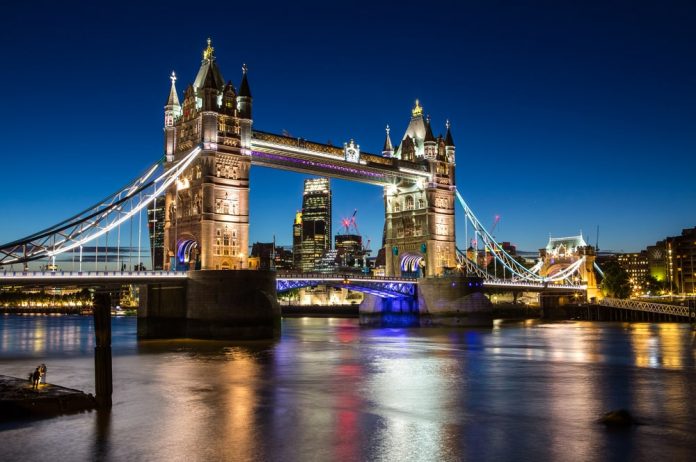 A good number of the visitors to London each year – for a variety of different reasons – don't touch a drop of alcohol during their time spent in the city. In which case, these travellers are definitely on the look-out for 'dry' ways to spend an evening while they're in the UK capital – and they're left far from disappointed.
For, being one of the most visited metropolises on Planet Earth, London's brimming with things to do come an evening, after you've enjoyed the best breakfast in Hyde Park and an awesome afternoon, that are entirely non-alcoholic… 
Get your culture fix at the Southbank
Hop on the Tube and pop off at Westminster or Waterloo and you're just a few minutes' walk away from all the sensational arty highlights on the Southbank. A touristy cultural centre in the capital, the Southbank's resplendent with world-class venues like the National Theatre, the Royal Festival Hall, the British Film Institute (BFI) cinemas, the Tate Modern, the Shakespeare's Globe theatre and, yes, the all-round arts destination that's the Southbank Centre. Additionally, of course, it's also home to restaurants, cafés, pubs and pop-up arts festivals and events, especially in the spring and summer months. 
Enjoy a trip down the Thames
Talking of the Thames, there are few more unique and, frankly, refreshing things to do when staying at a Hyde Park hotel than to take to a riverboat and take in the sights (not least the Houses of Parliament and the Big Ben clocktower) as you drift past on the river's waves. You can catch a riverboat service from as far west as Putney to as far east as Woolwich (Royal Arsenal) – and vice versa. 
Get your putter out for crazy golf
Believe it or not, London's teeming with late-night crazy golf courses, many of which'll guarantee you a really great evening out. Choose between the likes East London's Swingers and Junkyard Golf, West London's Rocks Lane and South London's World of Golf. Elsewhere (or, rather, everywhere), you'll find Plonk Golf; its courses are dotted here, there and everywhere throughout the city. 
Flex those mental muscles in an escape room
It may not be everybody's idea of fun during a long-awaited stay at the likes of Signature hotel Hyde Park London, but others may leap at the chance of being trapped in an escape room and having to hunt for clues and solves puzzles to get out (under your own steam, that is). Escape rooms are an increasingly popular interactive attraction across the UK – and London's home to a high number of high-quality versions. 
Make time for a classic movie on the big screen
While it may feel like streaming's starting to squeeze out the traditional cinemagoing experience, there's still nothing like catching a big, big movie on the big, big screen with a captivated audience of fellow film fans. The diversity of cinemas in London is terrific, too, what with many a multiplex chain's flagship venue to be found in Leicester Square, as well as numerous independent picture-houses and rooftop cinema experiences. Moreover, the aforementioned BFI on the Southbank always screens an eclectic blend of movies, thanks to its seasons on specific filmmakers and screen-stars of yesteryear. 
Go old-school and play arcade games
Finally, an awesome night out awaits both alcoholic and non-alcoholic imbibers at the Four Quarters bar in Peckham. Why? Because this unique place is Pac Man-packed with retro arcade video games. Yes, this (sort of) geeky alternative to a sports bar has to be a very good reason to leave Signature Townhouse for the evening and cross the river down into South London – and no mistake.