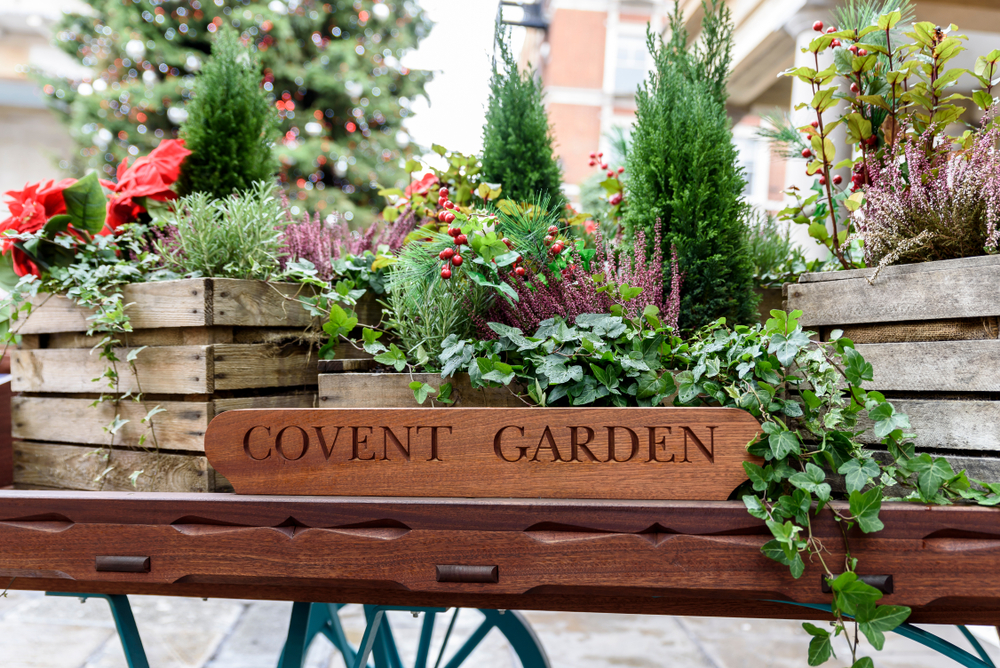 Covent Garden is one of the most popular central London districts, partly in thanks to its centuries-old identity as a commerce and entertainment hub. The area has long been associated with London's West End and is within walking distance from many of the city's most iconic attractions. Guests of hotels near Oxford Street needn't walk far to find this metropolis of narrow lanes and secret squares, making it the perfect appetiser for your trip to London.
Easy to reach from West London, this blog will outline the best Covent Garden attractions and activities to add to your Central London and Hyde Park area guide.
Neal's Yard
A blink and you'll miss it lane in the heart of Covent Garden will draw you into a wonderland of colour that has its roots in the mid-70s hippy culture of London. Originally the home of a bulk food warehouse of the same name, the derelict square soon exploded with colour and is now home to artisan cafes, skincare shops and multicoloured houses. Whether you stop by for a bite to eat or simply to take a photo, Neal's Yard is a tranquil oasis of calm within the busy district of Covent Garden.
Covent Garden Market
London is famed for its shopping opportunities, and Covent Garden Market is no different. Guests of family accommodation in London will find plenty to keep all ages occupied in this sheltered, multi-storied shopping district, which has its roots in a fruit and vegetable market dating back to 1670. Boutique fashion and accessories abound, a firm favourite for families is the Moomin Shop, selling charming wares inspired by the Swedish cartoon.
Somerset House
Just a five minute walk from Covent Garden Station, Somerset House overlooks the River Thames and was built on the site of a Tudor Palace. Originally owned by the Duke of Somerset, the grand Neoclassical townhouse is a marvellous sight to behold, especially from within its large courtyard. Alongside the latter's use as an ice rink and open air cinema venue, the interior building includes art galleries, cafes and office spaces, making for a colourful hub of creativity.
Royal Opera House
One of the largest in England, the Royal Opera House hosts the Royal Opera and Ballet companies, as well as the Orchestra of the Royal Opera House. Dating back to the 1730s, the building is one of the longest standing performing arts venues in the city, and can seat around 2,250 people. For guests of the Signature Townhouse looking to add some classiness to their Covent Garden outing, there's no better destination than this esteemed opera house.
London Museum Of Transport
The London Museum of Transport is a must-visit for anyone interested in how the English capital city managed to engineer one of the most extensive public transport systems in the world. From centuries-old carriages to vintage red buses, the Museum of Transport matches incredible artefacts from the city's transport history with accessible and informative galleries exploring the lives of the workers and engineers that helped create the oldest underground train system in the world.