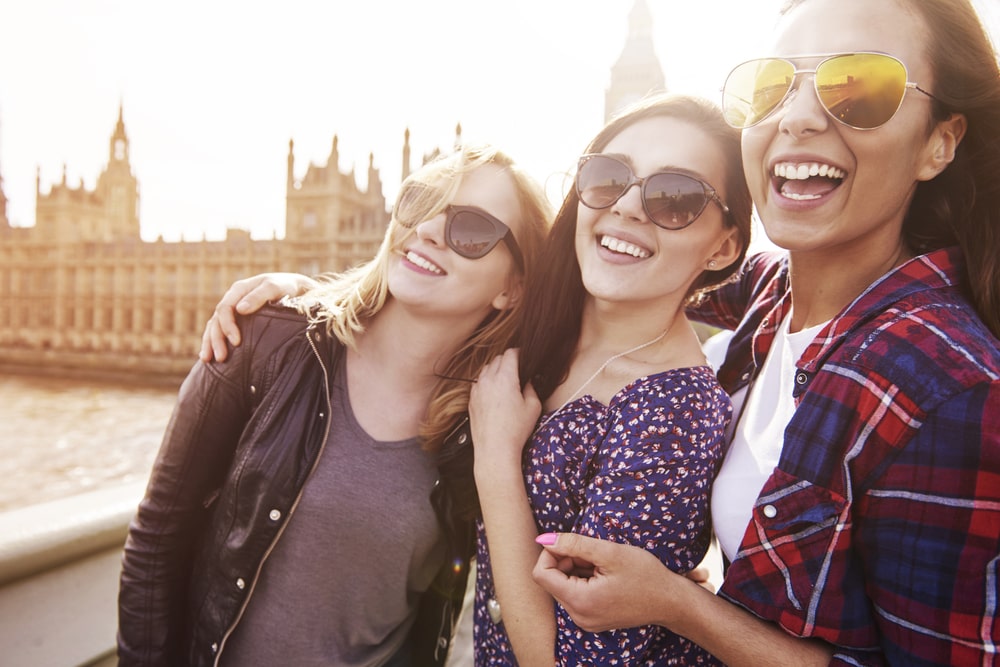 Looking to visit London soon but expecting to be a tad strapped for cash while you're here? Don't worry, not everyone's made of money right now and, don't doubt it, there's a whole host of things you can do in the UK capital while spending absolutely zilch.
So, what to do for free during a weekend at Signature Townhouse London Hyde Park…? 
Stroll along the Southbank and browse the book fayre
Make no mistake, one of Central London's must-walks is the South Bank; the stretch of the Thames' southern embankment that runs, eastwards, from Westminster Bridge all the way to Tower Bridge. It's absolutely perfect for a late-morning-into-afternoon wander, what with you being able to stop off at Borough Market (located just off London Bridge) for a cheap but tasty lunch.
Naturally, you'll also be able to take in the book fayre under Waterloo Bridge, the exceptional Tate Modern arts venue, the wonderful Shakespeare's Globe theatre, the reconstruction of the Golden Hind Tudor Ship, the centuries-and-centuries-old Southwark Cathedral and all the atmospheric alleyways around old Clink Street (where, yes, a prison once stood). It'll prove almost as refreshing and equally as stimulating – for all the senses – as a yomp through the glorious green environs of Hyde Park. 
Visit the free Lisson Gallery
An awesome contemporary art gallery you can visit for nothing? Yes, the Lisson Gallery is exactly that. Ever since it opened its doors back in 1967, this place is where to go for exhibitions of major modern art players, such as Julian Opie, Anish Kapoor, Richard Deacon and Carmen Herrera.
Be sure to check its schedule to check exactly what's on before visiting; indeed, owing to its location in Marylebone, you may want to combine a visit with an hour or two spent in Regent's Park or, alternatively, you could combine it with an hour or two enjoying an afternoon tea near Hyde Park London. 
Discover The City and Spitalfields
Like it or not, but strolling around The City (aka London's financial district) come a Saturday or a Sunday is something of unexpectedly eery experience – there's pretty much zero hustle and bustle and lots of serene quiet, what with all the suits away from their offices for the weekend. Which definitely makes it the perfect time of the week to wander about the wide streets and medieval-era-laid-out alleyways here and there, while you get snap-happy and fill your Instagram feed with clean captures of the gleaming spires of the area's skyscrapers.
Grab a coffee at one of the few coffee shops you'll find open (for the handful of tourists about like yourself) and enjoy an afternoon of 'City sightseeing' before taking an entirely free self-tour of the extraordinary St Paul's Cathedral, which lies right at the heart of this sleekly modern but historical district of the capital. No question, a walk around this area is as scenic and atmospheric as experiencing Hyde Park at night. 
Gaze out over London from the Sky Garden
Not in the budget for Shard tickets? Fair dos. Yet, you may be interested you can get access to the similarly highly impressive storeys-and-storeys-up-in-the-air Sky Garden, which is atop the 'Walkie Talkie' building in The City, for, yes, absolutely no outlay whatsoever. Not only does it afford visitors perfect panoramas of the city below but, should you get there before the sun sets, you can enjoy unforgettable views of the London skyline with a brilliant orange hue as evening turns to night. Even better, this place genuinely is an 'indoor garden', featuring exotic plants of all kinds, an upmarket restaurant and a venue for live music, 'sunrise yoga' and much more besides.