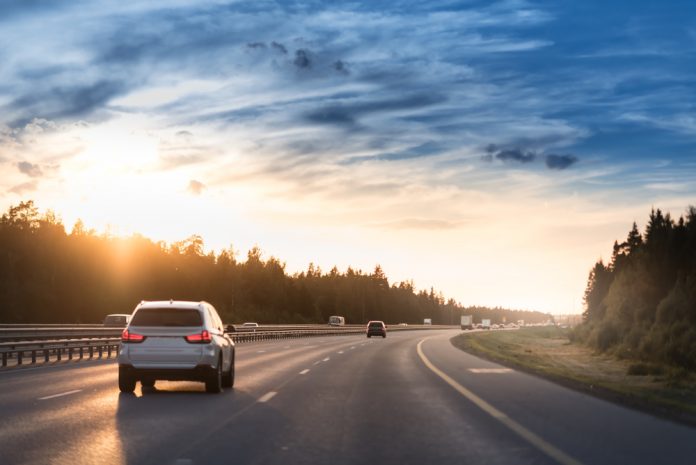 Since the November lockdown and subsequent tiered COVID regulations, many people have been pining for a change of scenery. One of the safest ways to do so is a simple car journey. Whether on your own or with your core bubble, car journeys mean that you won't be having to share confined spaces with strangers, meaning no extra risk of contracting or spreading COVID 19. 
So if you're a London guest at the Signature Townhouse who's wanting to see a little more of the UK during your stay, this blog will outline the safety precautions you should take during the tiered restrictions across the country. Make sure to fuel up with our best breakfast near Hyde Park London before setting off, it could be a long road ahead!
Tier Restrictions
Tier restrictions in the UK currently run between tier 1 and tier 3. Tier 1 allows for more relaxed core bubbles, especially when it comes to visiting other people's households and mixing indoors. Tier 2 represents a high infection rate for COVID 19 and therefore sees no indoor mixing of households, whilst venues such as bars and pubs can continue operating till 11 pm as long as they offer only table service and a maximum of two households per table, keeping to the rule of 6 of course. Tier 3 however, sees a near lockdown level of restrictions, with the rule of six still in operation in outdoor public spaces, all bars, pubs and restaurants in affected areas must shut completely. 
As it stands, London is in Tier 3, with a slight loosening of restrictions over Christmas, meaning that you can still take advantage of those Christmas in Central London hotel deals. After the festive period, however, more restrictions could be put in place.
What Do They Mean For Travel?
Travel outside of your local area is advised against unless it's an emergency. This means that London city breaks UK guests will be encouraged to stay in their local area until restrictions are lifted. However, there is a silver lining – London is teeming with COVID-secure attractions, and you can still visit them both indoors and outdoors whilst tier 3 restrictions are in place. 
Tips For A Secure COVID Roadtrip
Whenever London comes out fo tier 3 restrictions, there will still be precautions that you'll be encouraged to take. 
Pack Your PPE
Whether you're driving to the Scottish Highlands or the Signature Townhouse London Hyde Park Hotel, you'll still need to pack your antibacterial hand gel and face coverings. Whilst you might be in a car with your core bubble, you must use your PPE in any service stations and stop-offs that you visit. 
Stop As Infrequently As Possible
Speaking of service stations, it's advised that during your road trip, you stop as infrequently as possible to avoid spreading or catching COVID 19. Areas of heavy transit are hotspots for the virus to travel. Consider packing a picnic and always plan your stops ahead of time. 
Research Your Destination 
It's not just service stations and loo breaks you'll want to research before travelling, your eventual destination and any overnight stays should be rigorously monitored as well. Due to the patchwork nature of the UK tier system, it's unsurprising to find that some areas might flit between tiers at just a few days notice. This means that local attractions, accommodation and services in areas might open or close at just a few days notice. Make sure that you are keeping on top of the infection rates of the area you're visiting for at least a week before your intended arrival.