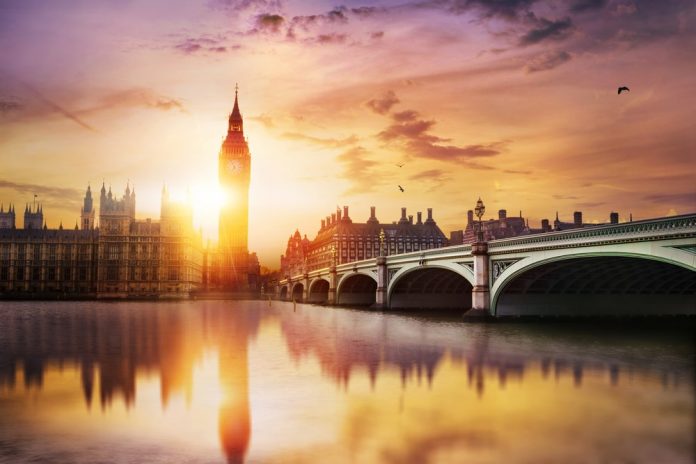 London is a city that is so photogenic that its landmarks are recognisable to almost everyone in the world. From Big Ben to Canary Wharf, the iconic skyline of the UK capital has drawn millions of tourists each year to its 1500 square kilometres and accommodation near Hyde Park London.
As autumn draws in and the coronavirus remains a mitigating factor in tourist plans, a great way to really drink in the character of London safely is through walking and exploring. During your rambles, why not bookend the many trails and paths through the city with its stunning horizons as a final destination. London can be a hilly region, so it's unsurprising that from atop the hills and skyscrapers of the UK capital you'll find some of the most photogenic city vistas in the whole country. Whether it's your first time in London or you're a regular guest at the Town House rooms, there's undoubtedly a city view you haven't discovered yet. Below are some of the best publicly accessible views in London just waiting to be discovered. 
Greenwich Observatory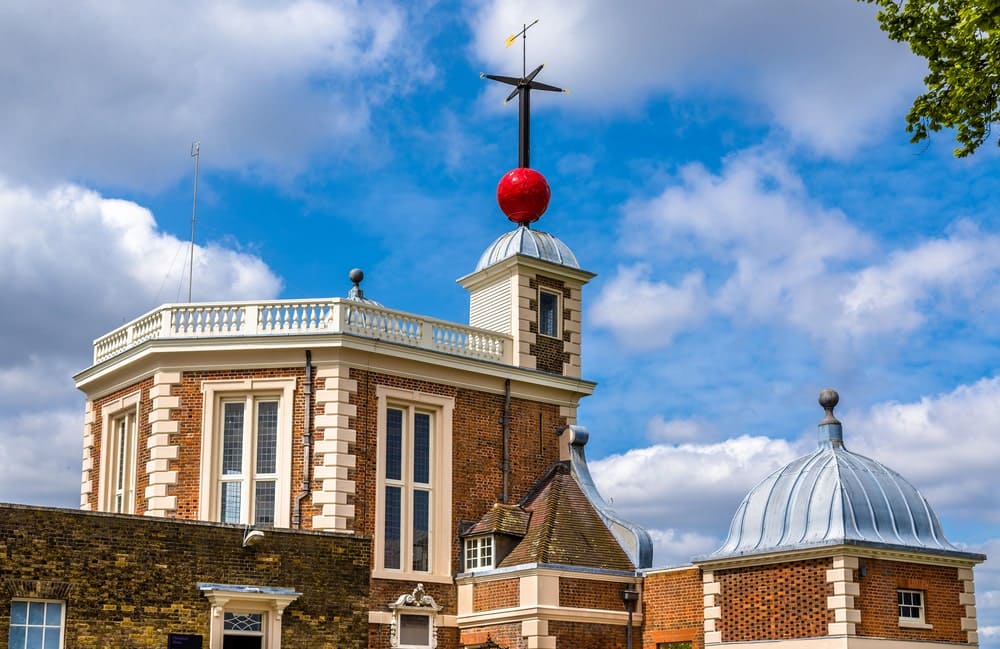 Located in Greenwich Park, this beautiful hill is the home of one of London's most famous views. Overlooking the Greenwich Maritime Museum, visitors on the hill of the famous observatory can see much of the Thames as well as Canary Wharf and its surrounding area. 
Points Hill
Another southeast gem, Points HIll is just a 15-minute walk from Greenwich Park and Blackheath and gives an often overlooked panoramic view of London's Canary Wharf district and the City of London. Closer to the banks of the Thames than Greenwich Observatory, Points Hill's small park view is especially stunning at night when the lights of London's skyscraper windows begin flickering on at night. For an orientation of London landmarks, Points Hill is perfect for London first-timers.
The London Eye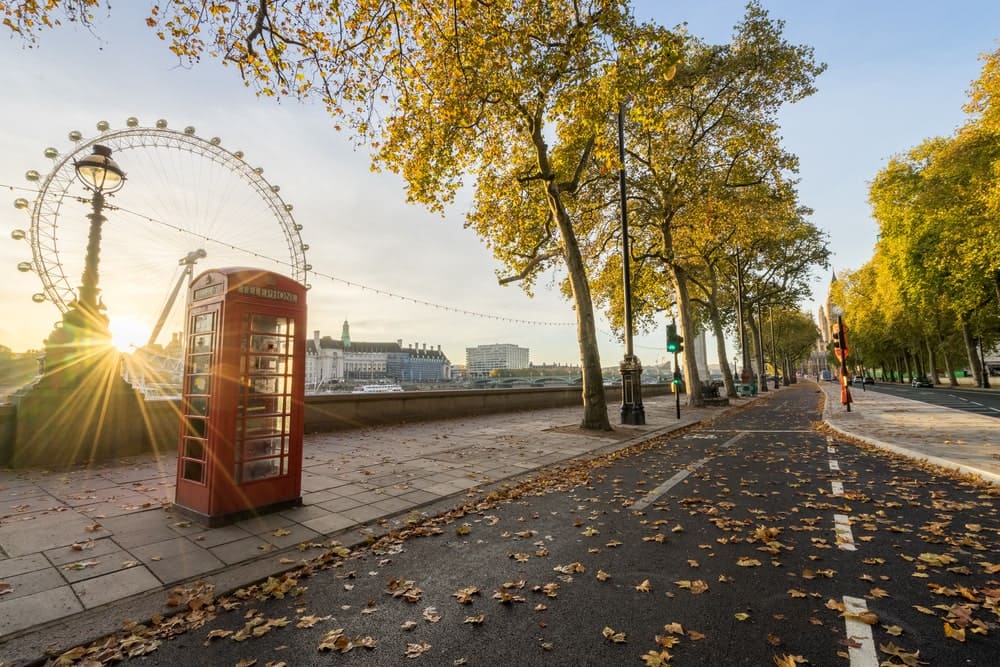 A tourist staple and easily reachable for guests at hotels close to Hyde Park London, the London Eye may be ticketed, but offers a much-celebrated 360-degree panoramic that can, on clear days, span for 40 kilometres in every direction. During the half-hour ride beside Waterloo train station, you'll see many London landmarks, including St Paul's Cathedral, Big Ben and Buckingham Palace.
South Bank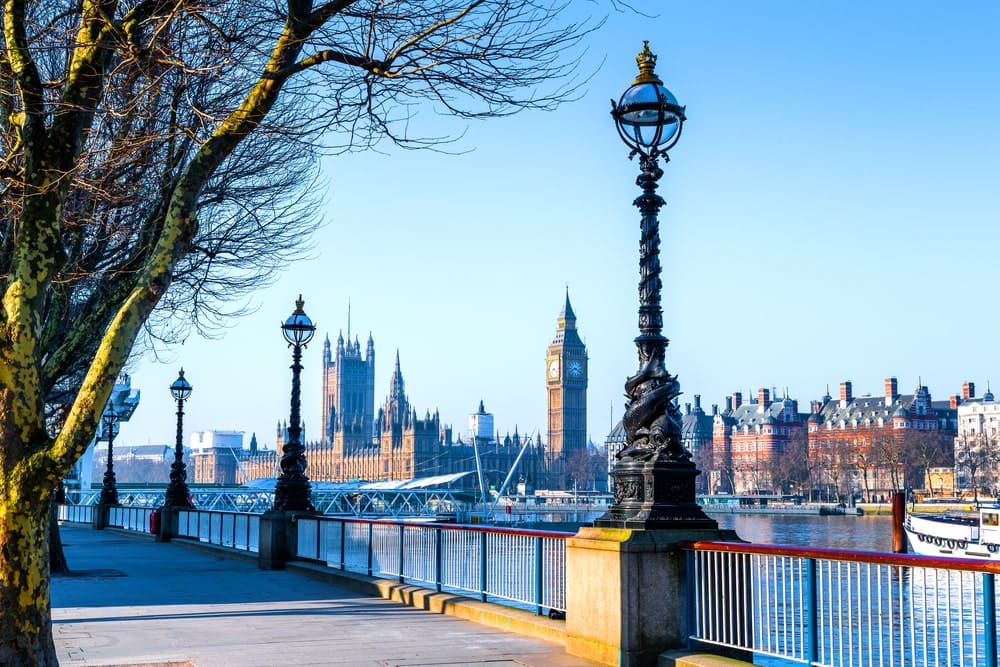 Whilst not as far-reaching as the nearby London Eye, the South Bank still offers beautiful views of the River Thames whilst also having an atmosphere that is hard to match in London. Amidst the hypnotic lights of the National Theatre, Festival Hall and British Film Insitute, you can enjoy bars, street food and entertainment on a daily basis on the South Bank, all backed up by a magnificent view of London's riverside landmarks. 
Primrose Hill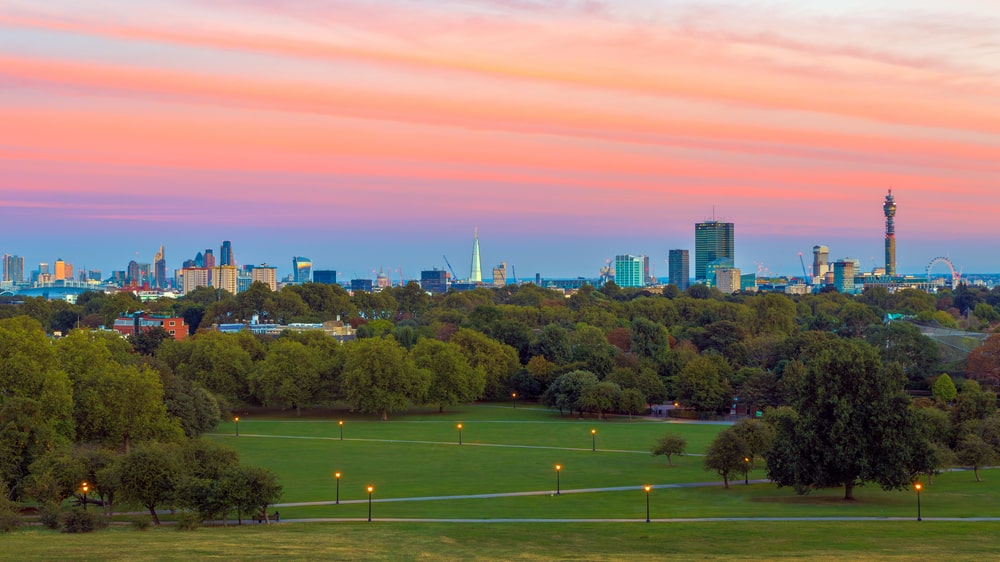 Giving the many options for afternoon tea near Hyde Park London a run for their money, Primrose Hill in Regents Park is the perfect spot for a picnic. Located on the northwestern side of Regent's Park, Primrose Hill is the perfect spot for a breather after a visit to the nearby London Zoo or Open Air Theatre. 
Telegraph Hill
Located in Nunhead and close to the trendy area of Peckham, Telegraph Hill is a quaint park lined with Irish pubs and music venues. Whilst the area around it can become quite buzzy on weekends, the park itself has a calmness that is further cemented by its views over London's West End and London Bridge area.