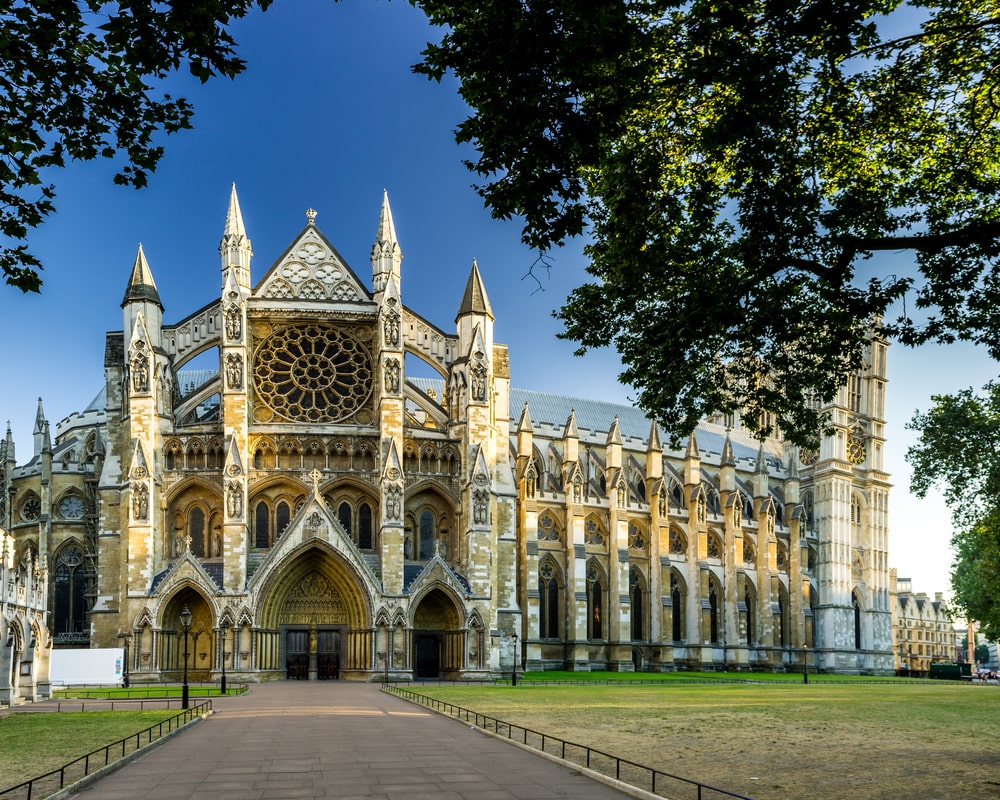 London is one of the richest cities in history, heritage, art and more. Its glorious past makes it one of the most desired cities to explore for travellers from across the globe. Most of the attractions are a part of that history and the Westminster Abbey is one of the most celebrated ones amongst several others. The most famous historical church in the UK, it's known for hosting royal coronations, royal weddings, and burials. With a long and diverse history, Westminster Abbey has functioned as a religious site for a whopping 1000 years! Get a closer look at the medieval workplace, royal chapels, choir stalls and hidden gardens that are sure to transport you to a different era and leave you spellbound.
The History and Architecture
What used to be a Benedictine Monastery, has today become a very popular attraction, only moments away from a stylish and sleek urban oasis-Signature Townhouse Hyde Park. Founded in 960 AD by the Benedictine Monks, Westminster Abbey is now a setting for several special ceremonies backed by a tradition of royal weddings, including the larger-than-life royal wedding of Prince William and Kate Middleton. In fact, very recently, the 2022 Funeral of Queen Elizabeth II was also held here.
Westminster Abbey is not just a significant historical structure in London but is also an alluring, one-of-a-kind gothic church, recognised as a UNESCO World Heritage Site, near Hyde Park. It holds the Pyx Chamber with medieval features, which is also the oldest surviving part here, along with the Abbey Gardens that have been used for cultivation for over 900 years and the royal tombs and chambers that serve as a burial place for 30 kings and queens. The paintings, religious artefacts and stained-glass windows further contribute to its charm along with the most exquisite collection of monumental sculptures in the city.
Plan a Day Exploring the Westminster Abbey
Now that you have crafted a picture of this absolute treasure house in your mind, here are some of the things that you can plan to do at Westminster Abbey before you head back to your ideally located Hyde Park accommodation in London.
Start your day with a lavish breakfast at Hyde Park Signature Townhouse and get on with the Westminster Abbey exploration! More than just a place of worship, Westminster Abbey holds marvellous artefacts that are sure to turn you into an art lover. Step into the Lady Chapel and take a good look at the awe-inspiring ceiling. Head to the East Cloister Chapter House to witness ancient murals along with the David Hockney-designed Queen's Window. Pay a visit to the famous Poets' Corner, a commemoration space for legendary writers and poets like Charles Dickens, Jane Austen, and William Shakespeare. Finally, discover the West Door area that pays tribute to the statues of 10 heroic martyrs, including the Great Martin Luther King Jr.
A tip: Arrive at Westminster Abbey early to avoid queues and as you exit, don't miss to see the timeless Coronation chair at the St. Georges Chapel for the crowning of British Monarchs, since 1308.
A royal church with breath-taking architecture, the resting place for kings, queens and poets, Westminster Abbey stands out as an attraction in London that speaks heritage and culture. So, add this gem to your bucket list for an upcoming London trip, make some advance bookings and get a sneak peek into the time of kings and queens and the heritage they left behind for us to admire and get inspired from.