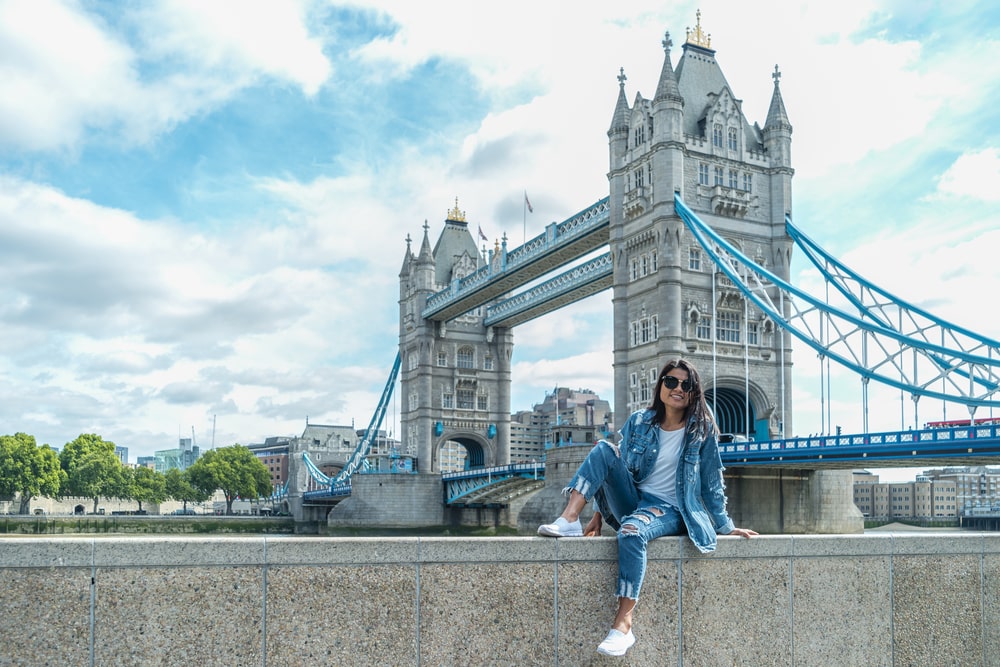 If you are planning a trip to London on a budget then you will be surprised by the number of things you can see, explore, and enjoy for free in this vibrant city. Be it visiting world-class museums or exploring stunning parks, you can do it all without breaking the bank! So, book an opulent stay at the Signature Townhouse Hyde Park which is ideally located close to lots of free attractions and experiences that one should not miss and get going!
Natural History Museum
Trust us when we say that the Natural History Museum in London is sure to be the most spectacular and comprehensive museum you have ever been to! There's so much to see, explore and learn at the museum, that even a full day here, would seem less and guess what? It's all free!
The most visited attraction in London, about four million people visited this museum in the year 2022. Whether you're interested in dinosaurs, wildlife, or the natural world in general, you're sure to find a lot to keep you captivated at the Natural History Museum. You can wander through the dinosaur galleries and see the iconic Diplodocus skeleton or explore the Wildlife Garden and learn about the animals that live in the UK. In addition to this, there are plenty of immersive exhibits and activities for kids, making the Natural History Museum a perfect place to spend a day with the family. You wouldn't have to worry about your budget too!
A tip: Book a free, time ticket in advance, because the weekends often sell out fast.
Royal Opera House
A world-renowned centre of opera and ballet, the Royal Opera House in London is where you truly experience the magic of performing arts! The Royal Opera House has hosted some of the greatest singers and dancers in history, and its productions are known for their grand sets and costumes.
What you wouldn't know about this incredible landmark in London is that it offers free lunchtime programs of performances inspired by its operas and ballets. Artists from the Royal Opera, Orchestra of the Royal Opera House, The Royal Ballet, and guest artists perform in the newly opened-up spaces of the Royal Opera House.
Popularly known as the 'Live at Lunch' events, these are free for you to attend and do not require tickets. There is step-free access to the Bow Street entrance and all restaurants, bars, and front-of-house areas, so you don't have to head out for a delectable meal too.
Primrose hill
Primrose Hill is hands down one of London's best spots for a view. Indulge in a hearty breakfast near Hyde Park and walk the zigzagging paths up the hill, to a panorama of the city. From up here, you can see everything from the London Eye to Canary Wharf, and on a clear day, you can even see Windsor Castle! The hill is also a great place to catch a romantic sunset. So, if you're looking for a place to get away from the hustle and bustle of the city and enjoy some stunning views, all for free, Primrose Hill is the perfect spot for you.
Hyde Park
The largest of royal parks and an oasis of calm in the heart of London, Hyde Park, is a timeless classic. The site of many historic events, from suffragette speeches to Rolling Stones concerts, the park's nickname, "The People's Park," is well-deserved.
Book yourself the perfect Hyde Park accommodation and enjoy your time by the serene Serpentine Lake. If you're looking for something more active, you can even rent a rowboat on the lake, or go for a walk on one of the many paths that wind through the park. If you're looking for a more peaceful setting, head to the north of the park, where you'll find meadows and a ravishing rose garden. No visit to Hyde Park would be complete without a stop at Speaker's Corner. It's a designated area where anyone can stand and speak their mind, so you can explore that too, without spending a penny!
So, give the credit/debit card a break and experience some of the best of what London has to offer with your loved ones.