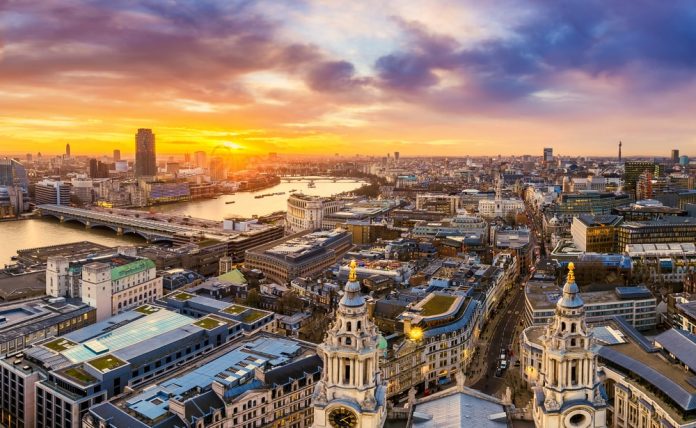 There's nothing like discovering a place of beauty on holiday. Whether it's a quiet beach or just a new favourite bar on a backstreet, we all have our moments of serene discovery when holidaying in a city for the first time. The same goes for London, and especially in its centre. Guests at the Signature Town House Hyde Park are well placed to enjoy a variety of unique London sights. Teeming with high streets and tourist traps, Central London can sometimes come across as a labyrinth of commuters and shoppers, but once you scratch beneath the surface, you'll find a wealth of attractions that are quieter and more absorbing than your average cultural hub. 
This blog will outline just a few of the undiscovered gems that, whether you're visiting on a London getaway package for the first time or the hundredth, you might otherwise overlook. 
Postman's Park
Named for being an historically popular lunch spot for the employees of the old General Post Office that was situated nearby, this St Paul's Cathedral adjacent park is a real oasis of calm. Here you'll find the heartbreaking Watts Memorial which is dedicated to those who lost their lives helping others, celebrating ordinary people who went above and beyond as good samaritans.
London Mithraeum 
This relic of Roman rule in London is still shrouded in as much mystery as it was when it was discovered in 1954. The temple was once dedicated to the mysterious 3rd century Roman God Mithras, the initiation into the church of whom required elusive rites of passage that are still unknown to this day, The 4th century, however, saw the temple re-dedicated to Bacchus. Little is known about this temple, located under the Bloomberg building in the Walbrook area but you can see the ruins of the building as well as artefacts uncovered from the temple. The London Mithraeum is free to visit and well worth a visit for its atmosphere and intrigue. 
St Dunstan-In-The-East
Located in the London Bridge area of South central, St Dunstan In-The-East emanates an air of calm amidst its beautiful Grade I Listed ruins. The original church, now creeping in vines and plant life was destroyed during the Blitz but its ruins were allowed to roam free into what is now a great rest stop after work or a day of shopping in Borough Market.
Leadenhall Market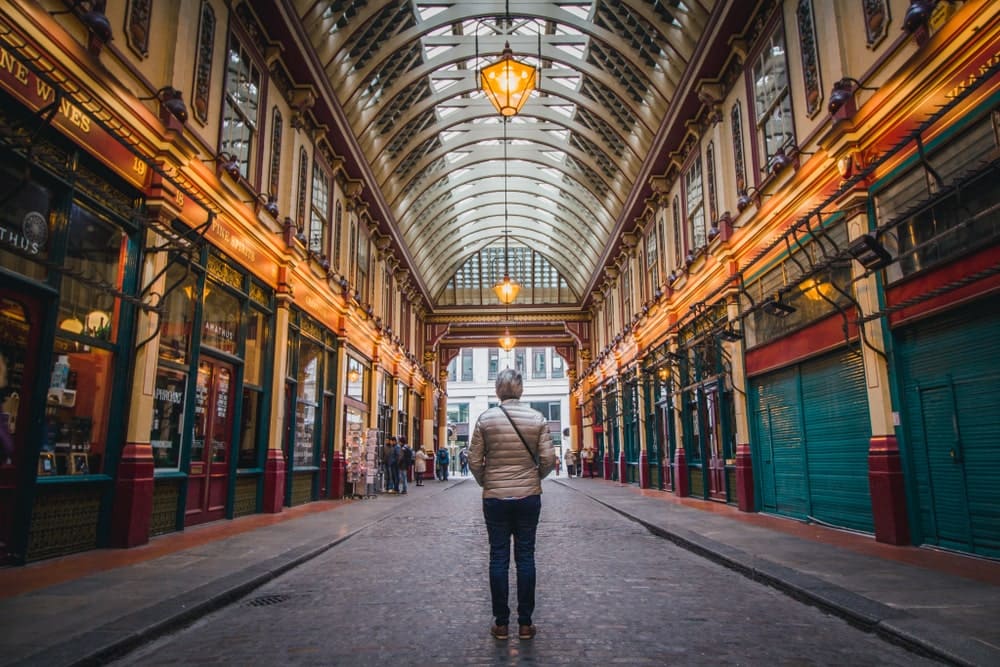 Whilst Borough and Camden Market might be the most famous of London, this Thamesside gilded hall actually dates back to Roman times when it was in fact the centre of Londinium. From the 14th century, Leadenhall Market sold poultry and whilst there are no live chickens here, there's a lot more sensory delights with its smattering of food stalls and metallic sculptures and art installations.
The Barbican Conservatory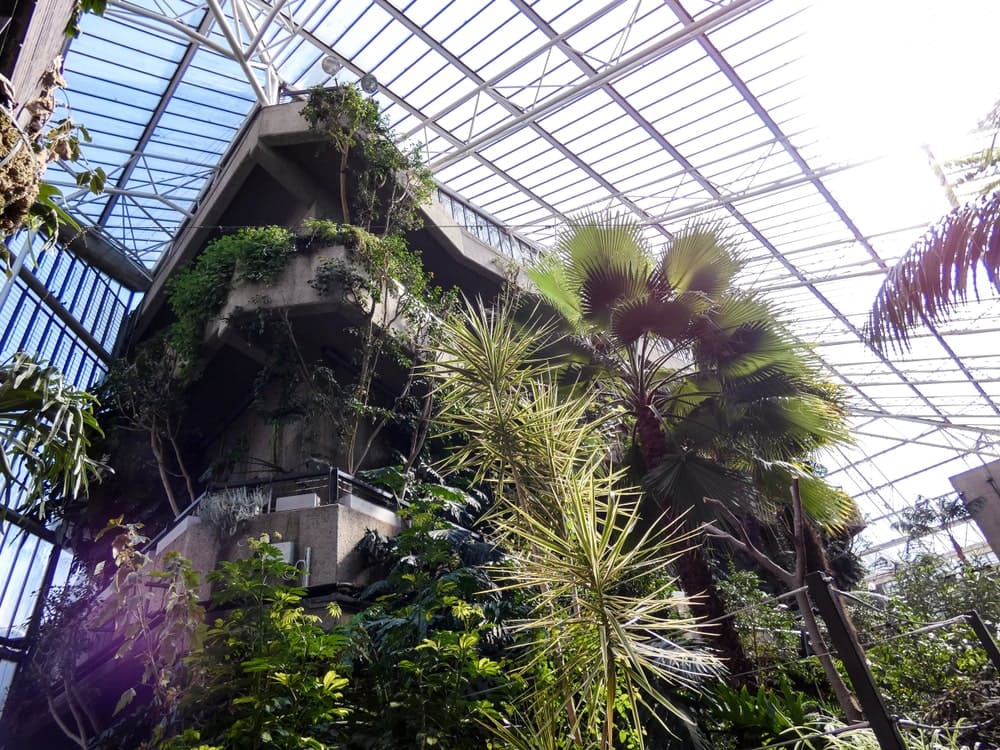 Whether you're a London local or staying for the first time at hotels near Paddington Station, it's very likely that you would have at least heard of the Barbican Centre. This well known cultural hallmark of London is a live event and art space that has established a precedent for brutalist architecture worldwide. The corridors and floor plans within are labyrinthine and full of surprises but the biggest of these is its closely guarded conservatory, complete with a cafe and bar as well as over 1500 species of plants.
Little Venice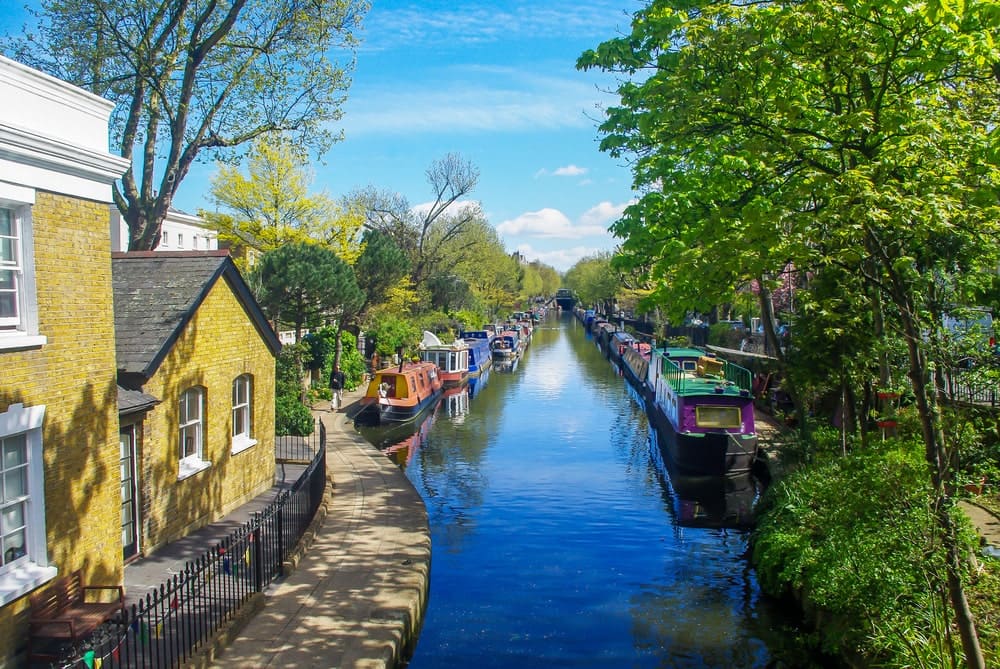 The perfect area to walk off your afternoon tea near Hyde Park, Little Venice is so named because of its network of canals that lead into the Paddington Basin. This often-overlooked West London area is teeming with tranquility and along it's canalside paths, you'll find ample cafes and pubs with pleasant views over the waters.