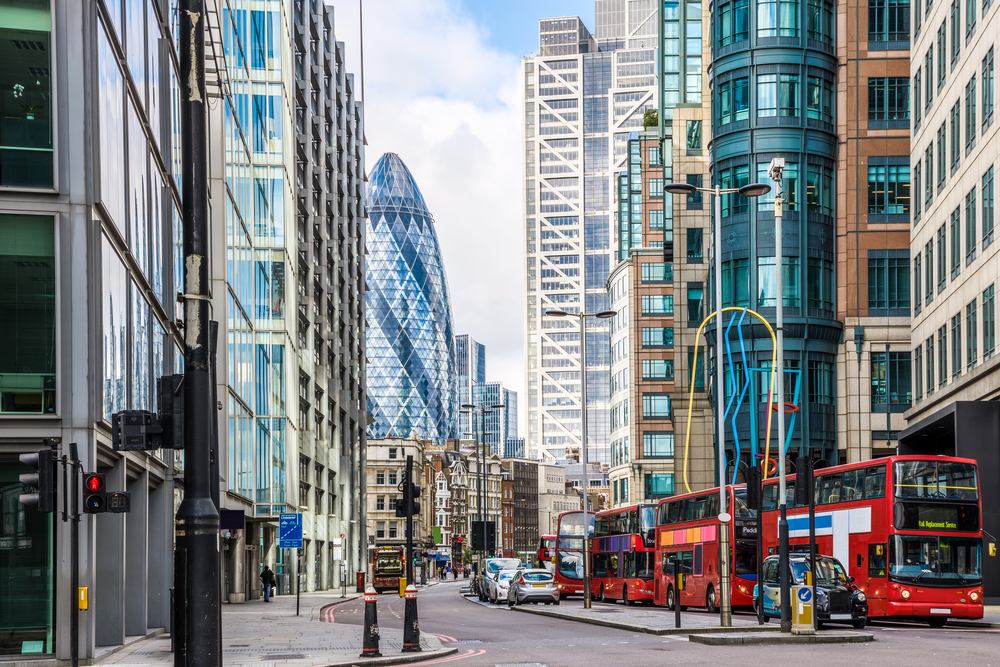 The city of London has a history that dates back almost two thousand years, and that's a lot of time in which to build its character and its many stories. From epic tales of fire and heroism to world renowned high streets, the city of London has survived through Roman and Norman conquest, religious purges and an invasion of street performers and actors. Guests of the Signature Townhouse Hyde Park are well placed to explore many of the 32 boroughs of London, and within each you'll find distinct atmospheres and plenty of stories.
This blog though, will explore those unmissable streets in London that truly define the city. This London City guide will provide a map to those places that, if you were to only visit once, you'd have to check out.
Oxford Street
Running about a mile in length, Oxford Street has been voted the busiest high street in Europe many times. And it's easy to see why so many people flock here; having been a high street since the end of the 18th century, Oxford Street actually follows what was once the route of a Roman road out of London. The street is now famed for its abundance of department stores, notably John Lewis and Selfridges, and is reachable via the Victoria and Central Line.
Baker Street
The fictional home of London's greatest detective, Baker Street has its own Sherlock Holmes Museum alongside a range of other attractions and eateries. Bordering Regent's Park, this Bakerloo Line connected road is also home to the world-famous Madame Tussauds waxwork museum. 
Shaftesbury Avenue
London is home to one of the most renowned theatre scenes in the world, which is no surprise considering it is the home of Shakespeare and more drama schools than you could write lines for. Shaftesbury Avenue and its surrounding area are home to some of the best and oldest theatres in London, including the Gielgud and Palace Theatre. Whether you're looking for a night out filled with music, dance or hard hitting drama, Shaftesbury Avenue and its centuries of theatre magic are always a sell out spectacle.
The Mall
Running at half a nautical mile, the Mall is the name given to the parade route between Buckingham Palace and Trafalgar Square. Running along the side of St James's Park, this tree lined avenue is famous for its annual Trooping of the Colour, when the King's guard parade London in full regalia. The next time you'll see the Mall used for its traditional purposes will be during the coronation of King Charles III on Saturday May 6th. It'll start early though, so make sure to get your best breakfast in Hyde Park at the Signature Townhouse at opening time!
Brick Lane
Brick Lane in Shoreditch has a vibrant history of Huguenot, Bangladeshi and Jewish immigrants making their homes here. This has led to many mouthwatering curry houses and bagel shops along the street. That's not all though, Brick Lane is in the heart of Shoreditch's nightlife quarter, so you'll have plenty of chances to dance the evening away at one of the many nightclubs, bars and music venues that make this former Victorian slum such a popular hangout spot.