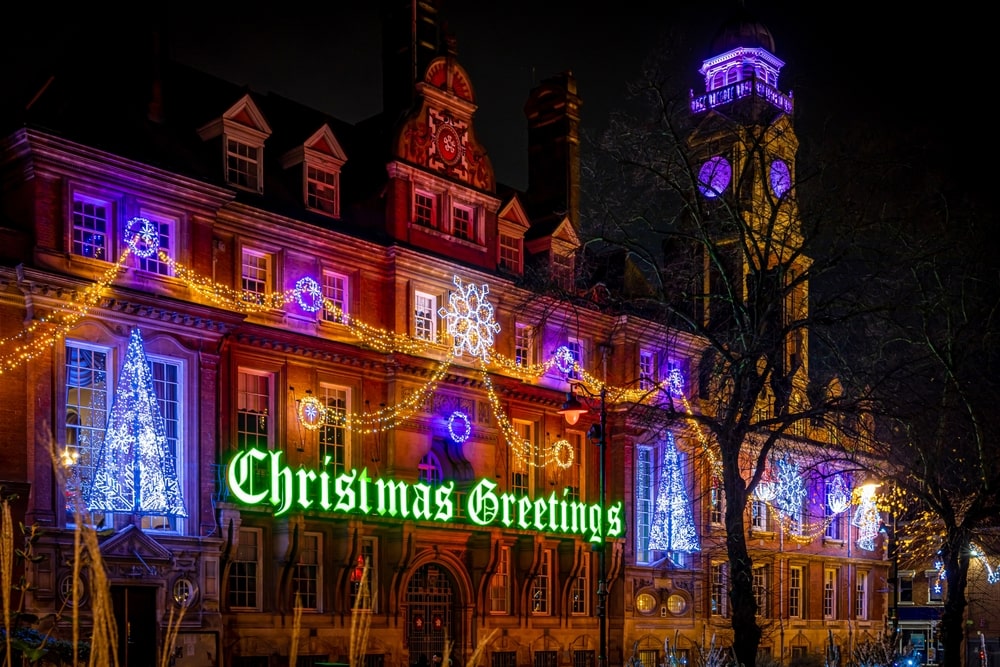 Leicester Square is as the beating heart of London's West End, throwing all the city's razzle and dazzle at visiting guests of boutique hotels near Marble Arch. From street performers to movie premieres, it's almost like the whole world exists within this 370 metre square. With ChinaTown just around the corner and many of the best West End theatres within a stone's throw, the square itself is bustling with activity day and night.
Amidst the lights and glamour of the square, the festive season really takes shape here, marking the historic concourse with lights and decorations and a healthy dollop of Christmas cheer. For guests of West London hotels looking to expand their Hyde Park area guide, a good place to start this December is definitely Leicester Square.
From shopping tips to the best shows to see in and around Leicester Square this festive season, this guide will tell all.
Leicester Square Spiegeltent 
Every year, the Underbelly programming team return to the heart of London from their nationwide event planning and create a festive pop up tent that's teeming with family-friendly fun. This year the November to January 7th programme includes the circus and cabaret show La Clique, complete with aerial acrobatics, fire breathing and cabaret performances. With grat value tickets available, this is definitely one for friends to share over a glass of wine and for warming up winter date nights too. Other performances at the Leicester Square Spiegeltent include the more family friendly "Bubble Show" and "Baby Loves Disco" to tucker out the tourist tots. 
Leicester Square Christmas Market 
Whether it be for panicked last minute gift buying or something to remember your London stay at the Signature Townhouse,  the Leicester Square Christmas Market is open daily till 10pm and includes Christmas decorations, gift sets, Dutch pancakes and mulled wine and cider. All centred around the William Shakespeare statue in the centre of the square, these stalls look the part two, decked out in ski lodge style wood. 
Prince Charles Cinema Screenings 
Anyone who's visited the Prince Charles Cinema before knows that this cult movie classic cinema understands how to celebrate a special occasion. Christmas is no different, and visitors can enjoy rich 35 mm prints of Christmas films such as You've Got Mail and singalong screneings of Muppet's Christmas Carol. You can also expect regular screenings of Home Alone throughout December as well as a special selection of Tim Burton films inspired by his gothic favourite The Nightmare Before Christmas. 
The 99 Comedy Club 
Just around the corner from leicester Square sits the city's award-winning comedy club – the 99 Club. If you thought comedians were mostly grinches, then prepare to be proved wrong with the 99 Club's Christmas comedy nights putting the "ho ho ho" in "holiday", The Leicester Square Xmas features many of the scene's best up and comers as well as regulars on shows such as 8 Out Of 10 Cats and Have I Got News For You for variety night dates all through December.
After your festive tour of the city's busiest square, why not top it all off with a festive Signature Townhouse Hyde Park afternoon tea? With enough variety to warm you up all winter, pair London's favourite festivities with its favourite tradition.