Oxford Street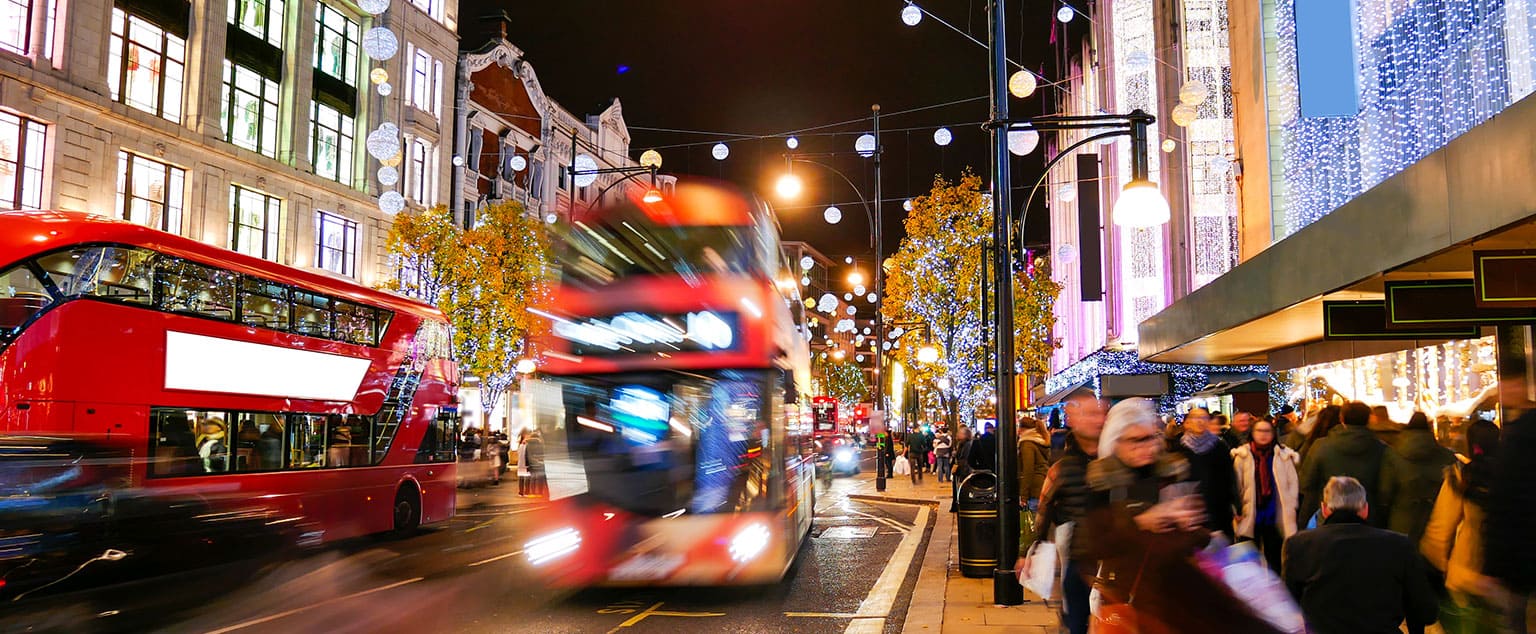 The busiest high street in Europe, Oxford Street London is home to over 300 shops and flagship outlets for well-known brands. Whether shopping, dining or drinking, Oxford Street has been the beating heart of commercial London for millennia and was previously a Roman road and the medieval era Tyburn Road. Nowadays, you'll find famous department stores such as Selfridges, John Lewis and Debenhams along its paved streets, whilst famous live venues like the 100 Club keep the energy surging into the night. Oxford Street is a must-visit in the winter thanks to its dazzling Christmas Lights, but there'll be enough sights and sounds for tourists to drink in at any time of year!
The Signature Townhouse hotel near Oxford Street London is a quick journey to the famous London high street thanks to its commuter hub station Oxford Circus on the Central Line. Whilst the walk from Lancaster Gate to the high street will take you just over half an hour, the underground journey is just three stops long.
FAQs
What makes Oxford Street special?
Unrivalled shopping is what Oxford Street is famous for. It is the home for an amazing number of shops ranging from high-street fashion brands to top designer names. Oxford Street is regarded as the busiest shopping street in Europe.
How far is Harrods to Oxford Street?
1 mile is the total difference between Oxford Street and Harrods.
How many tourists visit Oxford Street each year?
Each year, an estimated number of around nine million tourists visit Oxford Street.
What are the shopping hours of oxford street?
Shops on Oxford Street opens at 9 am and closes at 9 pm during the week from Monday to Saturday. On Sunday the timings are 12 pm to 6 pm.