Marble Arch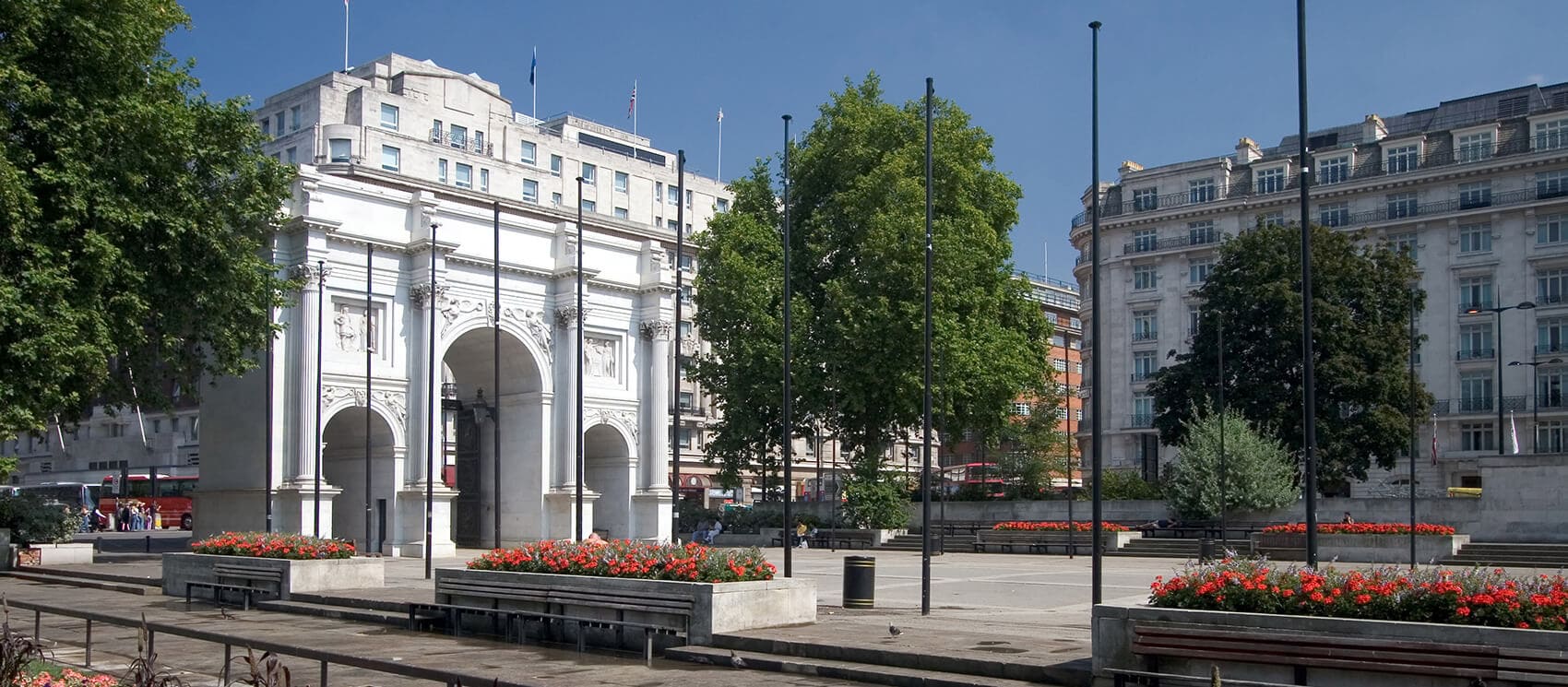 Designed by famous London architect John Nash in 1827 and located just a short walk from the Signature Townhouse, boutique hotel near Marble Arch, the majestic Marble Arch now located on the corner of Hyde Park was once the triumphal arch and state entrance of Buckingham Palace. Famed for its Carrara marble build and Seravezza marble embellishments, this eye-catching white structure was inspired by the Arch of Constantine in Rome and Arc de Triomphe in Paris, establishing it as a symbol of London's status and majesty in the Victorian era. Traditionally, the arch is meant only to be passed through by members of the royal family, but now in its current position can be walked through by "peasants" too!
You can reach Marble Arch from the Signature Townhouse, hotel near Marble Arch, via a 20-minute walk along the edge of Hyde Park. Alternatively, it's one-stop from Lancaster Gate on the Central Line, making it an easy tick off for any London attraction bucket list.
FAQs
What is Marble Arch famous for?
The Marble Arch London was designed for the grand celebration of British victories in the Napoleonic Wars and to act as a gateway to the Buckingham Palace.
Is the Marble Arch area of London safe?
Yes, Area around Marble Arch is safe.